Welcome to the University of Iowa!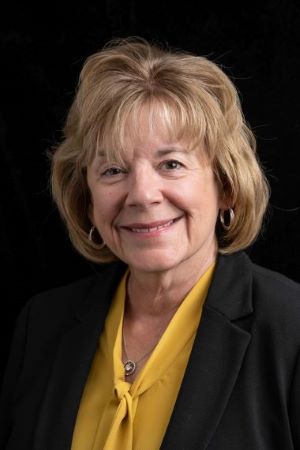 I am honored and proud to lead the University of Iowa as its 22nd president. And I am delighted to welcome you to our great institution, whether you are a prospective student wondering what we're all about, a visitor, a patient, a current university community member, an alum, or anyone else. We thank you for your interest!
The University of Iowa boasts three distinctive strengths: comprehensive excellence, creativity, and community.
Our comprehensive excellence is remarkable. Many of our peer institutions are weighted heavily toward certain disciplines, but we are fortunate to have a balanced portfolio of strengths. Indeed, we have nationally recognized programs that range from nursing to neuroscience to nonfiction writing.
The University of Iowa is also known for fostering creativity, the engine of innovation across our disciplines. Our faculty, staff, and student researchers and creators are doing amazing things. They are working to restore sight for those with congenital blindness and to treat cancer using the body's own immune system. They are studying the mysterious, powerful interactions between the magnetic fields of the sun and Earth. And our renowned writing faculty have recently won such prominent recognitions as a National Book Critics Circle Award and the Anisfield-Wolf Book Award.
Finally, we here at the UI enjoy a powerful sense of community—on campus, within the Iowa City area, and with friends, alumni, and supporters throughout the country. Another way of saying this is that we are a big, comprehensive university, but we're small enough to enjoy a warm, community feel, both on campus and throughout this wonderful city and region.
The UI is always forward-looking, and our strategic plan builds on our strengths to advance our mission as a premier public research university. Our institutional priorities include:
student, faculty, and staff success
transformational research and discovery
diversity, equity, and inclusion
holistic well-being
public engagement and impact embedded throughout all the above areas
Our overarching goal is to be a destination university of first choice for talented faculty, staff, and students.
Every day, I am impressed by our exceptional university community that enjoys a culture of mutual care and institutional pride, and is dedicated to making life better for everyone who is touched by this institution. Every day, I see the brilliance and passion of our faculty and staff, and I am moved when our students share with me at every turn the sense of family they feel at Iowa. They express deep appreciation for the superb education they are receiving and for the caring teachers, mentors, and support staff who are guiding them in their higher education journey.
The University of Iowa has a remarkable story to tell, and I eagerly share it far and wide. I hope your visit to our website and to our university underscores our commitment to comprehensive excellence, creativity, and community. Go Hawks!
Warmly,
Barbara J. Wilson
President